2017 Review
I got married and stopped going to concerts as much.
Each year, I publish a list of books I've read, places I've visited, and events I've attended.* Here are the latest two. Lately, I've found that the number of live events I go to is inversely proportional to the number and importance of life events I've got going on, so I've added life events and lifestyle changes to the list.
Life Events
I got married!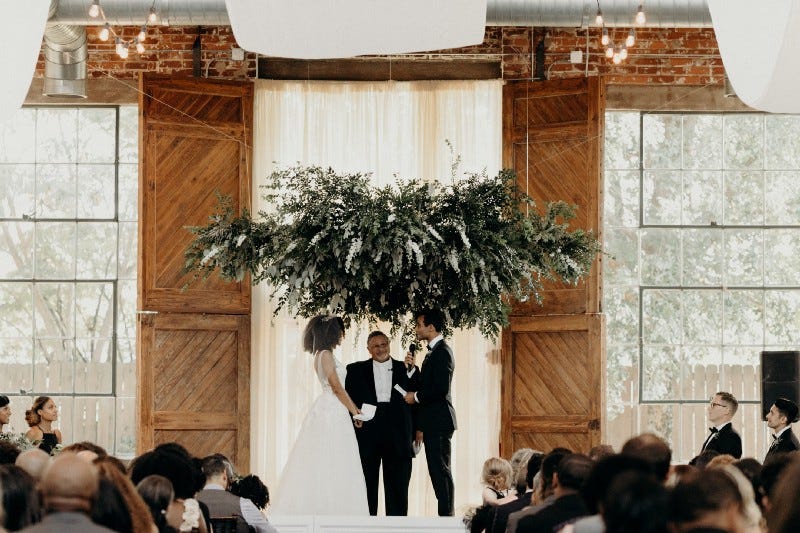 Takeaway
The wedding weekend and honeymoon were magical, but wedding planning changed how I spent my free time in 2017 since it was our default activity. We spent nights and weekends going over details and decisions. I was often less social than I would have liked as a result but I was so grateful for all that work once the wedding weekend came around.
Reading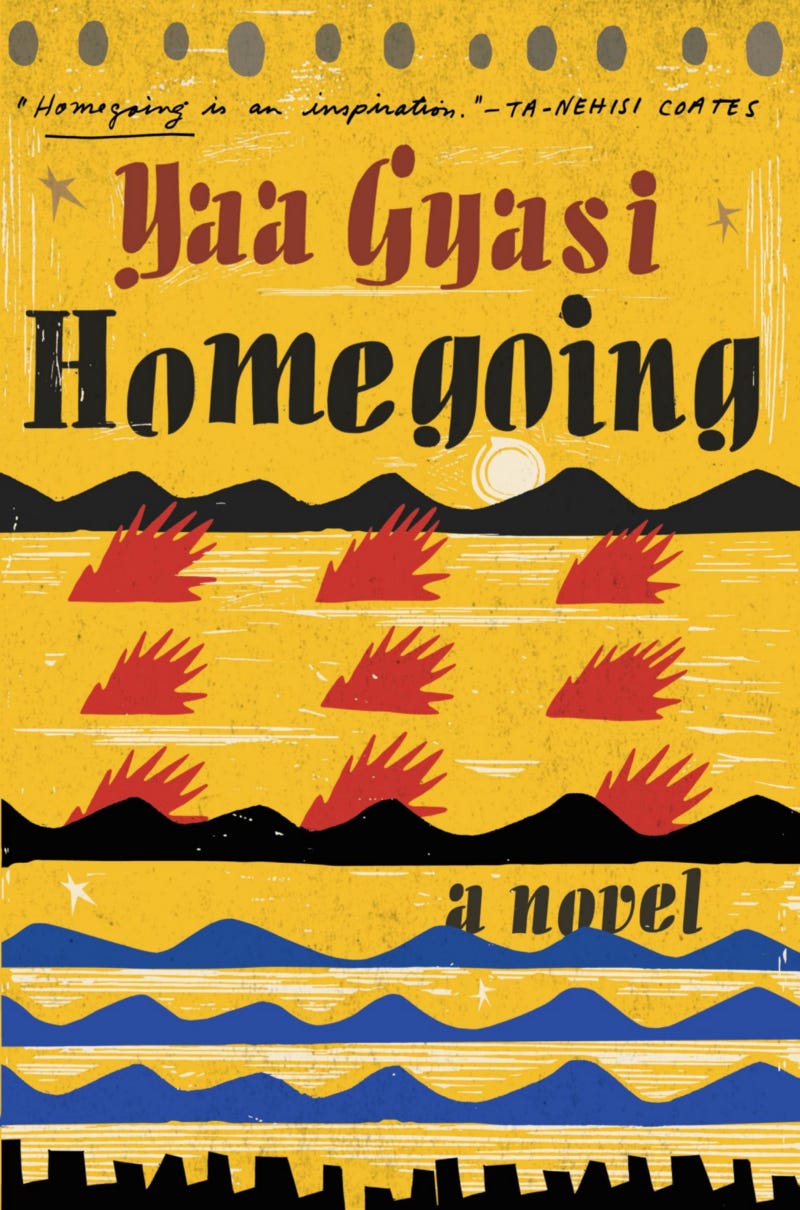 Books
The New Jim Crow: Mass Incarceration in the Age of Colorblindness (Michelle Alexander)
Homegoing (Yaa Gyasi) 🔥
Deep Work: Rules for Focused Success in a Distracted World (Cal Newport)
Americanah (Chimamanda Adichie)
Start With No (Jim Camp)
The Big Leap (Gay Hendricks)
White Boy Shuffle (Paul Beatty)
The Everything Store: Jeff Bezos and the Age of Amazon (Brad Stone)
Crazy Rich Asians (Kevin Kwan)
China Rich Girlfriend (Kevin Kwan)
We Were Eight Years in Power (Ta-Nehisi Coates)
Graphic Novels
Black Panther: A Nation Under Our Feet, Book One (Ta-Nehisi Coates, Brian Stelfreeze)
Superman: American Alien (Max Landis) 🔥
Black Panther: A Nation Under Our Feet Book Two (Ta-Nehisi Coates, Chris Sprouse)
Saga Volume 7 (Brian K Vaughan, Fiona Staples)
Black Panther: A Nation Under Our Feet Book Three (Ta-Nehisi Coates, Chris Sprouse)
Longform Articles
My President Was Black: A history of the first African American White House — and of what came next (Ta-Nehisi Coates, The Atlantic, January 2017)
Choosing a School for My Daughter in a Segregated City (Nikole Hannah-Jones, The New York Times Magazine, June 2016)
Segregation's New Geography: The Atlanta Metro Region, Race, and the Declining Prospects for Upward Mobility (Karen Pooley, Southern Spaces, April 15, 2015)🔥
"The Whole United States Is Southern!": Brown v. Board and the Mystification of Race (Charles M. Payne, The Journal of American History, Jun., 2004)
The Hijacking of the Brillante Virtuoso (Kit Chellei and Matthew Campbell, Bloomberg, July 27, 2017)
The First White President: The foundation of Donald Trump's presidency is the negation of Barack Obama's legacy. (Ta-Nehisi Coates, The Atlantic, October 2017)
Takeaway
In the beginning of 2017, I had a task at work that required a lot of focus and I found myself battling anxiety again. To help, I read Cal Newport's Deep Work and began adopting some of the habits laid out there. Deleting social media from my phone lead to the biggest ROI. The more I got away from social media, the more calm I felt and was able to read. The more I read, the more I wanted to read. The end result was that I read a lot more than I did in 2016 (5 completed books in 2016 vs. 10 completed books this year).
Another tweak I made was to read what I wanted. Sometimes this meant forcing myself through tomes like New Jim Crow. Sometimes this meant picking up beach reads like Kevin Kwan's Crazy Rich Asian series. I let go of my "to read" list and stopped tracking my "in progress" list. The end result is that my reading velocity has picked up and I feel better about what I read.
Lifestyle Changes
Drinking
Every year, I do a dry January, but this year, I pushed it to 100 days. Then I just kept it going. There were a few exceptions of course (e.g. my bachelor party) but I only had four drinks the entire weekend of my wedding and have been sober since. This decision has had social ramifications but my mood is way more stable and I generally feel healthier. I plan to make 2018 my first dry year!
Social Media
I haven't been as strict about this as I have been about not drinking but I can't overstate how impactful getting off social media has been in improving my mood and decreasing anxiety. I plan to become much more disciplined with this in 2018.
Live Events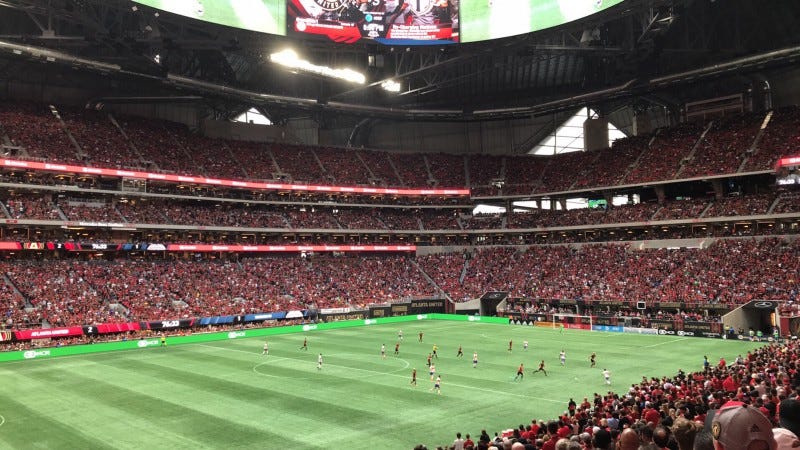 Sports
Real Madrid vs. Manchester United (Levi's Stadium, Santa Clara, CA)
Atlanta United vs. Toronto FC (Mercedes-Benz Stadium, Atlanta)
Concerts
Thundercat (The Independent, SF)
Bilal (Yoshi's, Oakland)
Brother Ali, Sa-roc (New Parish, Oakland)
Christian Scott (Yoshi's, Oakland)
James Blake (Herbst Theater, SF)
Music Festivals
All Day I Dream (Middle Harbor Shoreline Park, Oakland)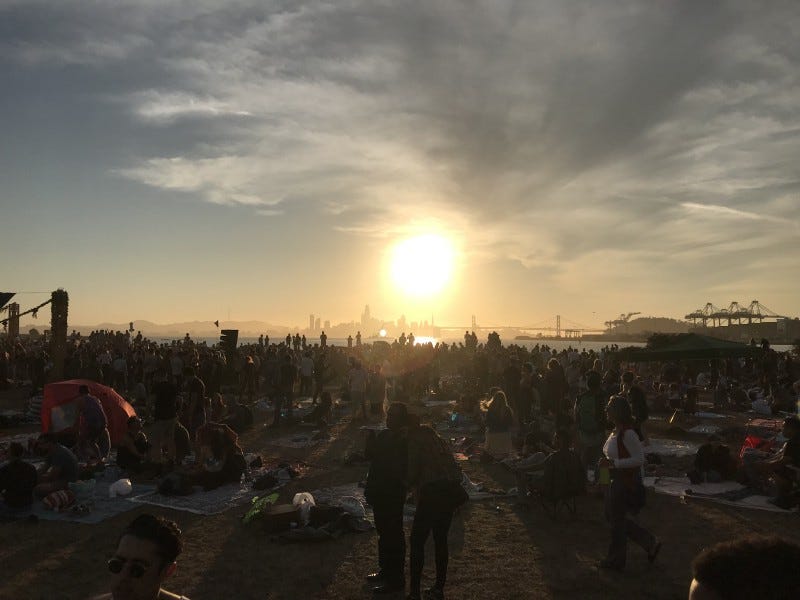 Talks
City Arts and Lectures Presents: Yaa Gyasi (Nourse Theater, SF)
Julie Lythcott-Haims: What It Means to Be Black and American (Commonwealth Club, SF)
Takeaway
My concert tally continues to decline (10 concerts/2 festivals in 2016 vs. 5 concerts/1 festival this year). I've even begun going to "talks" and counting that as a social activity and of the five concerts I attended in 2017, three of them were seated. Basically, I'm not a young man any more and 2017 was the year when a lot of trends that began a few years ago finally settled in: a) I stopped drinking (my bachelor party and wedding notwithstanding) so opt out of nightlife more often and b) I moved in with my fiancée (now wife) so I do way more couple stuff (i.e. wedding planning and going to talks). I'd like to go to a few more concerts in 2018 but honestly don't think that's likely to happen so my goal is to shoot high-percentage shots: Only go to concerts for artists that I know well or go to shows where I know I'll dance.
Albums
DAMN (Kendrick Lamar)
Ruler Rebel (Christian Scott)
Laila's Wisdom (Rapsody)
Yes Lawd! (NxWorries)
Youth is Only Ever Fun in Retrospect (Sundara Karma)
Big Fish Theory (Vince Staples)
Everything Now (Arcade Fire)
The Swiss Illness (Lowercase Noises)
The Thrill Of It All (Sam Smith)
Mogoya (Oumou Sangaré)
Soccer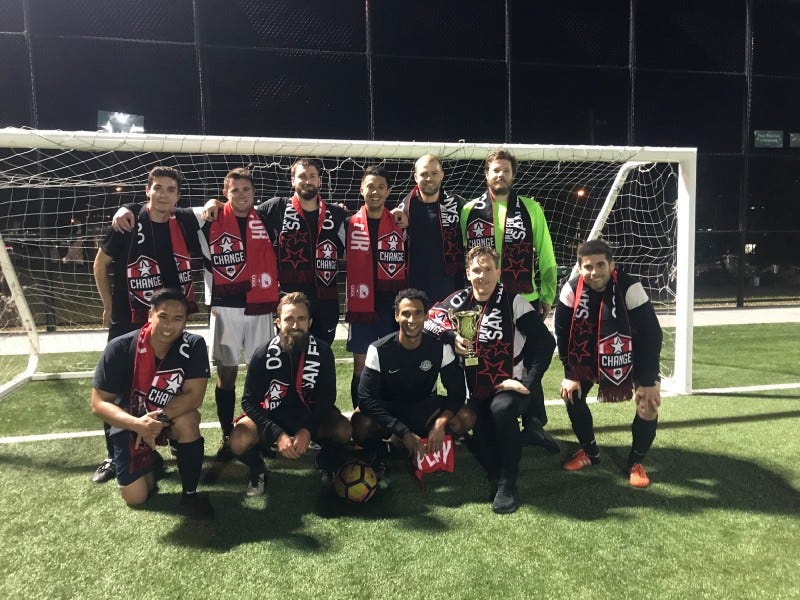 Takeaway
I played about 41 hours of soccer in 2017–on par with 2016 and 2015–and only missed a few weeks due to the norcal fires that suspended our league for a few weeks. I'm happy to see this activity holding steady in my life since soccer was my first love and I know I only have a few years left to play at a level I'm happy about. Already this year I've had to accept the fact that I'm simply not going to prioritize the level of effort or schedule modifications required to train so I can play better in my recreational league. At least my team finally won a championship this year!
Travel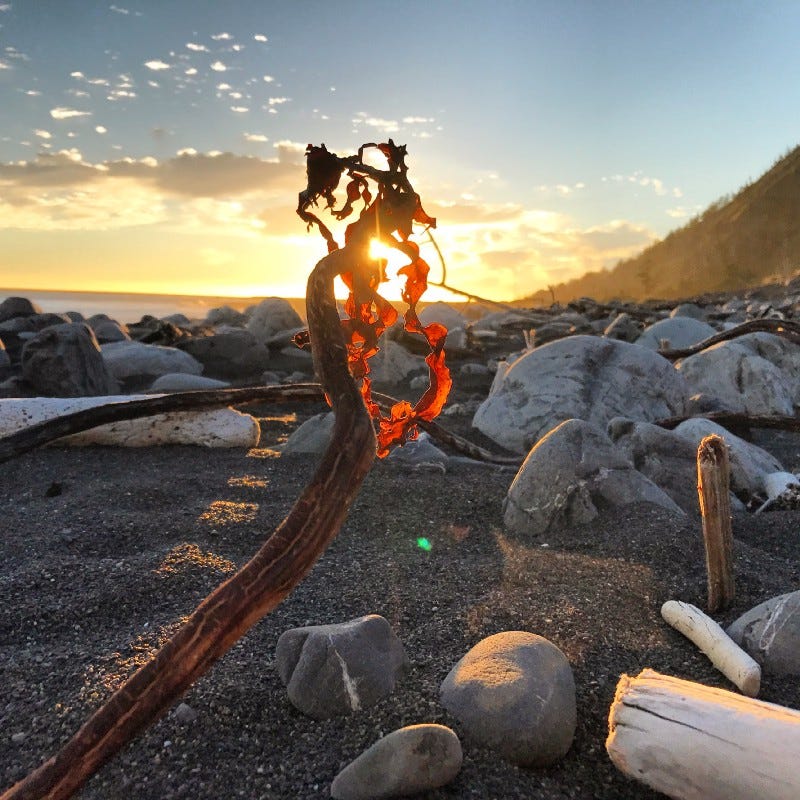 tl;dr: I took 24 trips to 3 countries, 9 states, and 15 cities in 2017.
Trips
Atlanta, GA 7x
Tucson, AZ 2x
Wilmington, NC 3x
Boston, MA
Honolulu, HI
Philadelphia, PA
Detroit, MI
Puerto Vallarta, Mexico
Seoul, Korea
The Algarve, Portugal
Houston, TX
Las Vegas, NV
Long Beach, CA
Camping/Hiking/Backpacking
Lost Coast, CA (5 day/4 night backpacking trip)
Tomales Bay, CA (weekend kayak camping trip)
Takeaway
This was the first full year my wife and I lived together so all those trips between SF and LA were no longer needed. Earlier this week, I was explaining to my sister that 2017 feels like the least I've traveled in recent memory. Looking at the numbers, it's true: 24 trips in 2017 vs. 35 in 2016 and a whopping 41 trips in 2015. This was my third straight year of doing a major backpacking trip (Lost Coast instead of Yosemite) and I'd like to keep that tradition going in 2018. I'm also happy to see that almost all of my (non-work) travel this year was to see family and for weddings. I also made it to Asia for the first time!
Coffee
I shared my coffee routine two years ago but a few people have commented on how I always travel with a coffee kit so I thought I'd share what's in it this year. Links (nonaffiliate) are shared below if you'd like to assemble your own.
My travel coffee kit: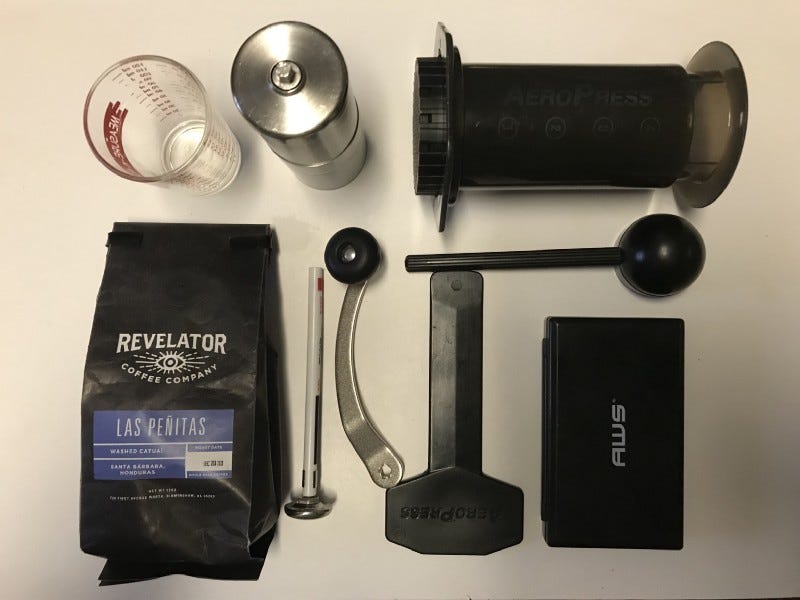 I throw it all into a Herschel Dopp Kit and it takes up less space than a pair of sneakers and all I need at my destination is clean water, a kettle or pot, and a heating instrument. Once, I was able to get a cup of hot water from Starbucks in LAX, which allowed me to skip the crazy line. I then ground and brewed my own coffee while waiting for my flight to board.
Takeaway
I stopped roasting my own coffee. I need equipment beyond my Zen Roaster to get more even heat distribution and yield. I'm waiting until I move into a new house to invest in that setup so I'm back to just brewing and drinking coffee for now. Two years ago, I stated my intention to drop to one cup of coffee a day. I've not done that yet and usually have two cups a day, but never three, so I've gotten much better at limiting my upper bound than 2014/15.
Blood pressure
January: 124/75.5
December: 115/63
Takeaway
While I was writing this year's post I realized that the entire reason I started doing this was, in part, to better understand how my anxiety was affecting my life. I still struggle with anxiety from time to time but it's no longer a daily fixture of my life. My blood pressure supports this story. In 2015, I was routinely getting readings of 130s/80s. I'm happy to say that's no longer the case.
Summary
Highlights
I got married, traveled to Asia for the first time, my blood pressure's way down from two years ago, I'm reading about twice as much as I used to, and I'm well on my way to an alcohol-free life.
Maintain
I've been able to maintain a consistent cadence of soccer and travel to see family. I'm still able to pull off one big backpacking trip per year.
Lowlights
My concert attendance is about half of what it was in 2015 and I don't see it rebounding any time soon. I've also been unable (or unwilling) to keep my coffee consumption down to one cup a day.
Happy New Year!
*This exercise was inspired by folks like Ian Hogarth, Rick Webb, and Tracy Chou. I also enjoyed Jonathan Swanson's 2017 Life Experiments this year.